ALERT Food Safety System 101
Foodborne illness outbreaks commonly occur due to food safety negligence.
However, they also occur intentionally at food processing facilities.
To decrease this risk, the Food and Drug Administration created a food defense awareness initiative called ALERT.
This article explains everything you need to know about the ALERT food safety system for decreasing the risk of intentional food contamination.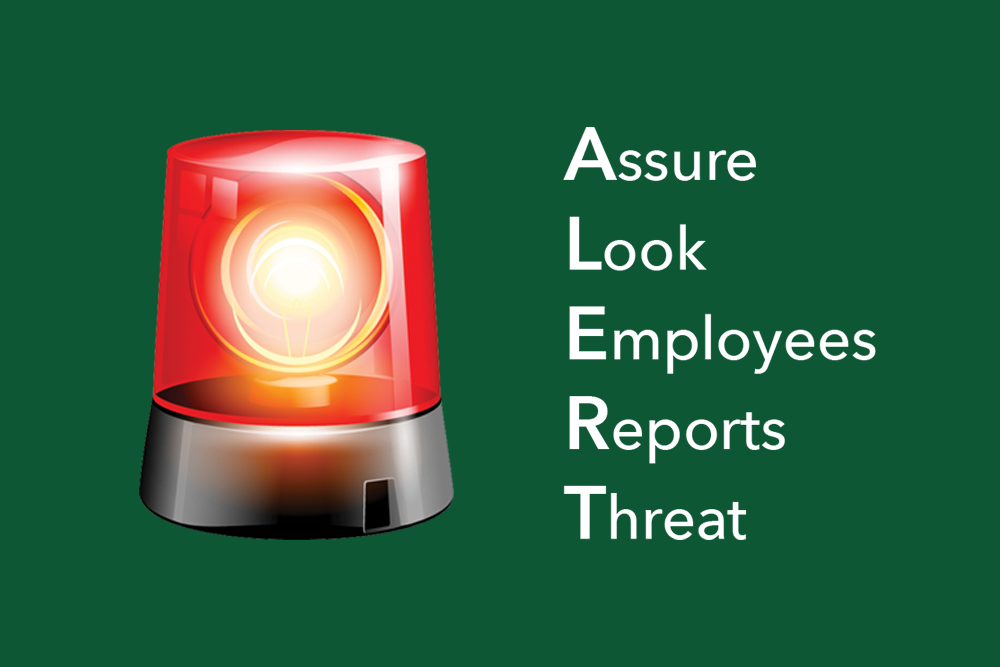 Intentional food contamination
Intentional contamination — also called food tampering — occurs when someone introduces something into the product, often with the intention to harm the customer, the company, or both.
Other times people may choose to contaminate food out of fun or as a joke.
People may contaminant food be chemical, biological, or physical means.
The act can occur in the transportation, storage, preparing, or serving of food.
Intentional food contamination can occur on a small scale, impacting one or a few people, or on a larger scale, where it has the potential to affect thousands of people.
An infamous example of intentional food contamination occurred in 2009 when Domino's Pizza employees filmed themselves and posted their acts online.
The workers sneezed on pizza, put cheese up their nose before placing it on pizza, and used sponges to wipe themselves.
A more recent example occurred in 2021 when a Subway worker took a sip of packaged juices and put them back in the fridge for sale and placed meat toppings along the rim of a toilet and other sandwich toppings on the bathroom floor.
The intentional contamination of food on a larger scale is known as bioterrorism.
Multiple government organizations play important roles in protecting America's food supply from bioterrorism, but it remains a threat.
Summary
Intentional food contamination is a serious concern that can occur at any stage of flow food, from farm to table.
The ALERT food safety defense system
The FDA created a food defense program called ALERT to reduce the risk of intentional food contamination (1).
Intentional food contamination can occur at the hands of a disgruntled employee or customer, a competitor, or terroristic motivations.
ALERT is an acronym for Assure, Look, Employees, Reports, and Threat.
Here's a breakdown of each area of focus:
Assure
Assure that your food supplies and ingredients come from a safe and secure source.
If you can, request a locked or sealed container for transportation.
Supervise the offboarding for delivery of incoming materials — both during normal business hours and non-business hours.
If a seal or lock is broken, the appropriate government agency should inspect the container for contamination.
Also, establish delivery schedules.
Don't accept unexplained, unscheduled deliveries or drivers, and investigate delayed or missing shipments.
The time of delivery is the first place to stop contaminated goods from entering your establishment.
Look
Look and monitor the security of the products in your facility.
Keep track of all incoming materials and materials in use, including ingredients, packaging, labels, and product returns.
Store product labels safely and destroy outdated labels to ensure products are always correctly labeled and labels remain untampered.
Finally, limit access to food storage and handling facilities, and regularly conduct inspections to monitor for signs of contamination or tampering of systems like water, electricity, and refrigeration.
Employees
Employees should be vetted properly using a background and reference check so you know who they are and their history.
Establish an identification system for employees so you know who belongs in your facility and in certain areas and who doesn't.
Examples may include uniforms, name tags, or photo identification badges.
Limit access so your staff can only enter areas necessary for their job functions and only during appropriate work hours.
Never allow customers access to food preparation or storage or dishwashing areas.
Reports
Report suspicious behavior and regularly review the effectiveness of your security management system.
Perform random food defense inspections of all appropriate areas of your facility using knowledgeable in-hour or third-party staff.
Make sure you maintain relevant records for the identification of where you obtain your products or ingredients.
Threat
Threats should be identified.
If you encounter an incidence of tampering or if you believe a product has been tampered with, secure the product and contact the appropriate authorities, including law enforcement and public health authorities.
Summary
ALERT is a food defense program created by the FDA to decrease the risk of the deliberate contamination of food. The acronym ALERT stands for assure, look, employees, reports, and threat.
The bottom line
Aside from the accidental — and often carelessness — causes of foodborne illness cases and outbreaks, there is the risk of intentional food contamination.
To reduce this risk, the FDA created a food safety defense called ALERT, an acronym for assure, look, employees, reports, and threat.
Using the ALERT system, you should identify how you can prevent or reduce the risk of intentional food contamination and implement appropriate measures.
Get Our Food Safety Newsletter
Be among the first to know when we release new courses and articles.