Cross-Connections in Foodservice: Backflow Prevention
Restaurants and other foodservice operations must use water that is safe to drink (potable).
However, the presence of a cross-connection can threaten the safety of your water and make people sick.
This article explains everything you need to know about cross-connections in foodservice and how you can prevent them.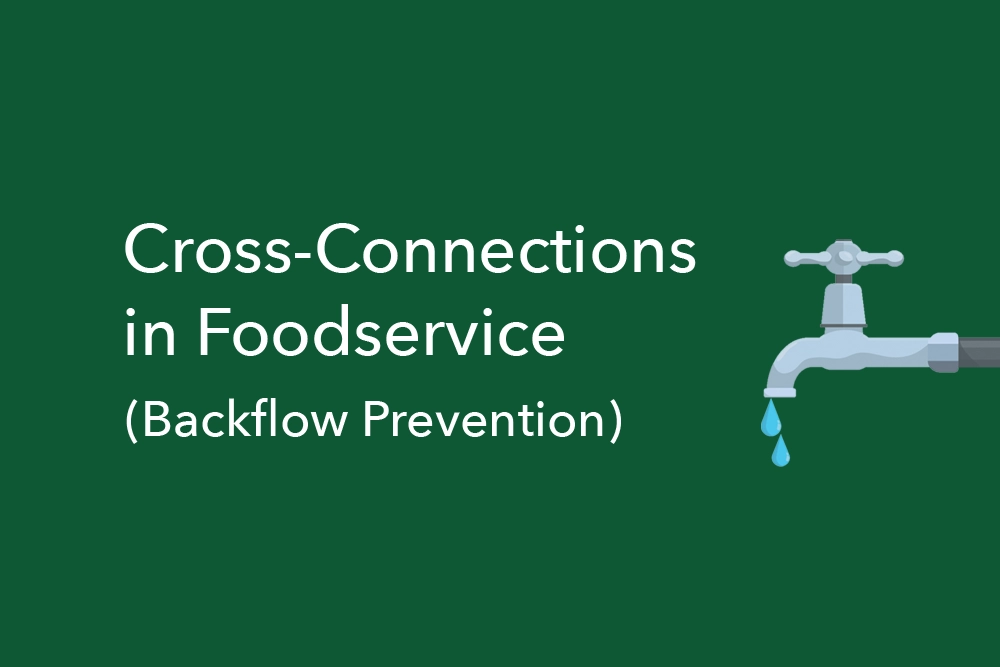 What is a cross-connection?
Cross-connection isn't the same as cross-contamination or cross-contact.
Instead, cross-connection is an issue in a plumbing system in which the potable water — or clean drinking water — supply comes in contact with a source of contamination.
A cross-connection may cause a change of pressure in a water supply line or pipe that forces water to flow opposite to its intended direction, allowing contaminates to enter the potable supply.
When this happens, it's called backflow.
There are two types of backflow — backsiphonage and back pressure.
A backsiphonage is more common and occurs when contaminates are drawn into the potable water system by a vacuum.
Back pressure occurs when the downstream pressure is greater than the upstream or supply of potable water.
Cross-connections may occur directly or indirectly.
Both backsiphonage and back pressure can cause direct cross-connections, while indirect cross-connections are affected only by backsiphonage.
A common example of an indirect cross-connection is a hose connected to the water supply in a utility closet with its end submerged in a dirty mop bucket.
Summary
A cross-connection occurs when the potable — or drinking — water supply comes in contact with a source of contamination. Cross-connections may cause backflows in which contaminants enter the potable water system.
How to prevent cross-connections in the kitchen
The best way that you can prevent cross-connections is to keep the end of hoses or sink outlets out of containers filled with contaminated water — like mop water — or sanitizing solution or in puddles.
Running hoses or sink outlets that make contact with contaminated water creates a vacuum and draws those contaminants into the potable water system.
However, while it's best to avoid cross-connections, there are times when they are necessary.
These instances require a properly installed backflow prevention device or method.
The simplest and most effective is the use of an air gap — a physical separation between a potable and non-potable water system.
An air gap is designed so that the potable water supply is separated by an air space from the highest possible flood level of the fixture.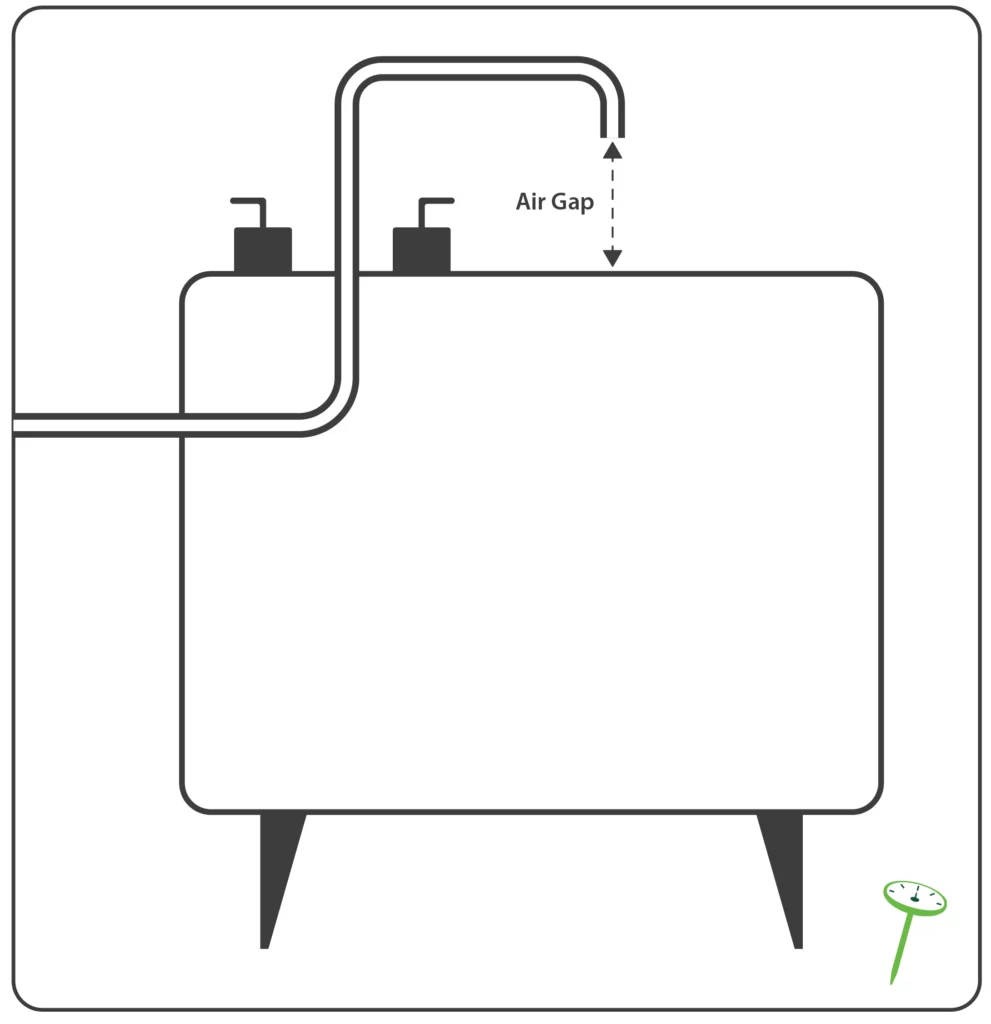 The air gap should be twice the diameter of the supply pipe, but not smaller than one inch (1).
In addition to air gaps, there are several types of backflow prevention devices like vacuum breakers that plumbers can use to prevent cross-connections.
All water supply lines including faucets, beverage-dispensing machines, and ice machines must have an air gap or backflow prevention device.
Backflow prevention devices must be located so they can be easily serviced and maintained.
If a backflow prevention device cannot be installed, there must be an air gap present to prevent cross-connection.
The person in charge must ensure the devices are regularly inspected and serviced according to the manufacturer's instructions. Keep all maintenance records to show surveyors or health inspectors.
Summary
You can prevent cross-connections by creating an air gap or maintaining a properly installed backflow prevention device.
The bottom line
Cross-connection is a point in the plumbing system where the potable water supply may come in contact with a potential source of contamination.
It may result in backflow and cause contaminants like chemicals to enter the potable water supply.
Physically separating the potable and non-potable water systems through an air gap or using a backflow prevention device are the two ways to prevent a cross-connection.
The person in charge must be able to inform surveyors and health inspectors of the measures you take to protect the potable water supply from cross-connections.
Get Our Food Safety Newsletter
Be among the first to know when we release new courses and articles.