Food Hazards: Types, Examples, and More
Food hazards are everywhere, and they can make people sick.
Understanding the various types of food hazards and how they occur is key to preventing foodborne illnesses.
This article provides an overview of the various types of food hazards with examples so you're better prepared to keep food safe.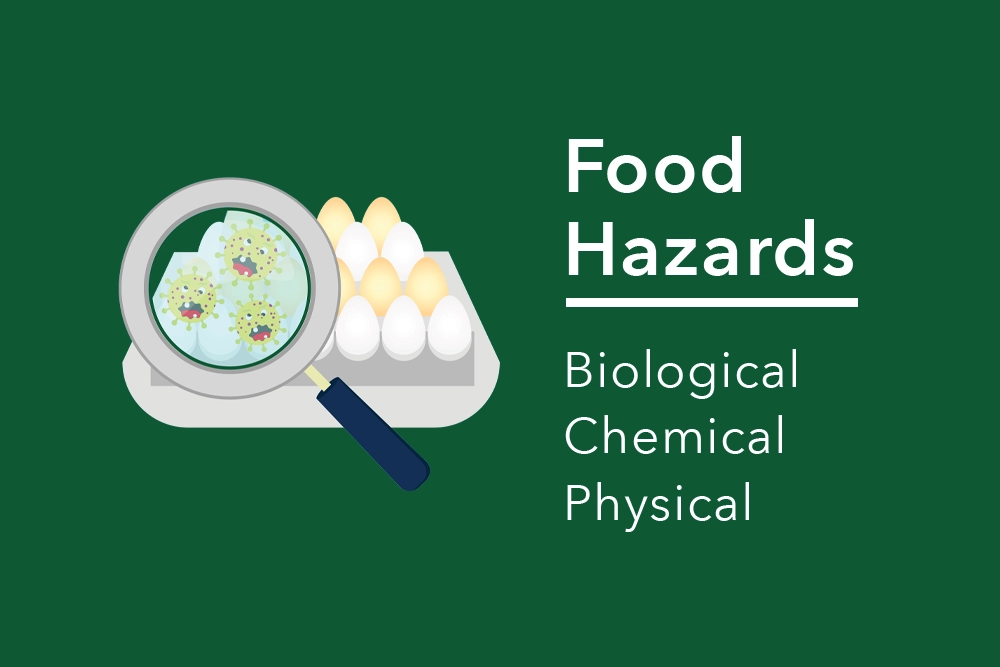 Food hazard types
Food that contains hazards can lead to foodborne illnesses.
The three types of hazards that make food unsafe are biological, chemical, and physical.
These hazards can contaminate food or food-contact surfaces at any time throughout the flow of food — from the point of receiving to service — and are usually unintentional but may be intentional.
Biological food hazards
Biological food hazards are disease-causing organisms that make people sick.
Disease-causing organisms are known as pathogens and include bacteria, viruses, parasites, and fungi.
Except for some fungi like mold that you can see on food, you cannot see, feel, smell, or taste these pathogens.
There are several factors that encourage the survival and growth of these pathogens, but you can only control time and temperature.
Here are some examples of ways to control time and temperature to prevent biological hazards:
It's also important to prevent cross-contamination, the transfer of pathogens from one surface or food to the next.
For example, using the same cutting board to prepare chicken and cut broccoli can contaminate the broccoli with a harmful strain of Salmonella from the raw chicken and make people sick.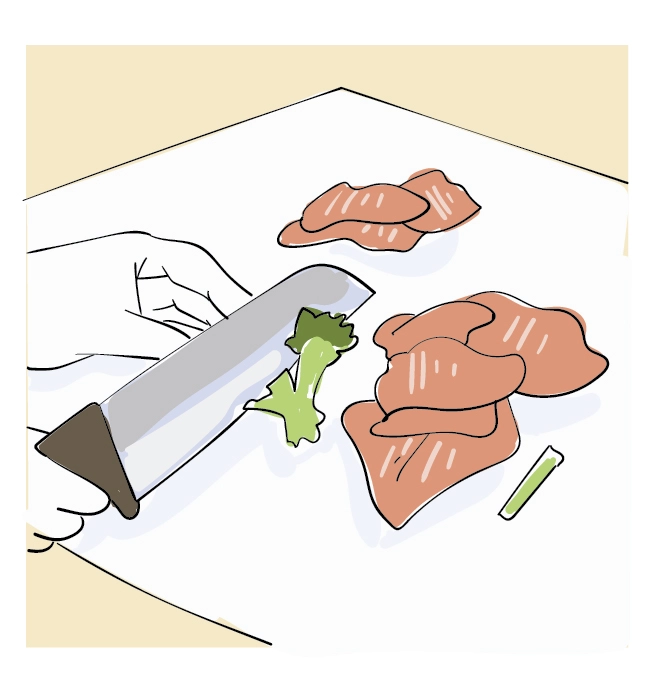 Cross-contamination can also occur if you work while you're sick, don't follow proper handwashing procedures, or practice poor personal hygiene.
In these instances, bacteria or other pathogens can contaminate food or other food-contact surfaces and make people sick.
Chemical food hazards
Appropriately named, a chemical food hazard is any type of chemical such as a cleaning agent that contaminates food.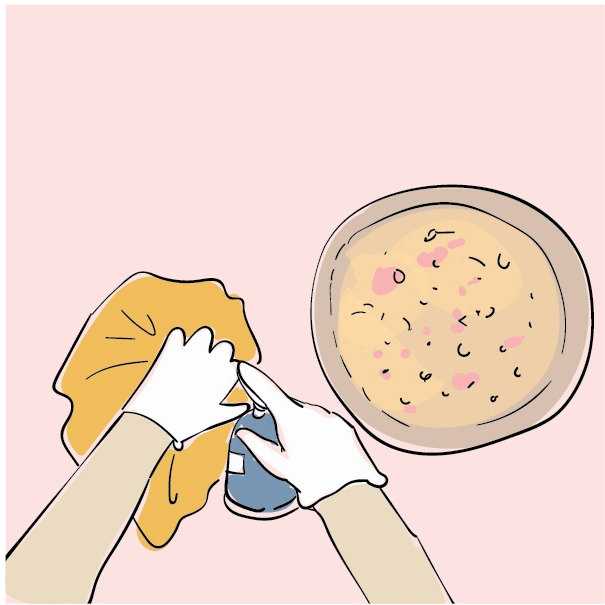 Additives like monosodium glutamate (MSG) and sulfites that are added to foods in excess also act as a chemical hazard since they pose dangers to some consumers.
Other chemical hazards include toxic compounds produced by certain types of fungi (mycotoxins) as well as allergens like milk or eggs.
Toxic metals including copper, brass, cadmium, lead, and zinc, are also chemical hazards as they can leach or pass into foods.
Leaching of toxic metals can if you:
Store acidic foods in containers made from galvanized metal, which is iron or steel-coated with zinc.
Use copper water lines or copper plumbing components for carbonated beverages.
Store foods directly on fridge shelves that are coated with cadmium.
Physical food hazards
Physical food hazards are things like hair, bandages, jewelry, fingernails, dirt or other debris, or pieces of cooking equipment that get into food.
A physical hazard can also include other things that you can see, including insects, rodents, and other pests that can get into food.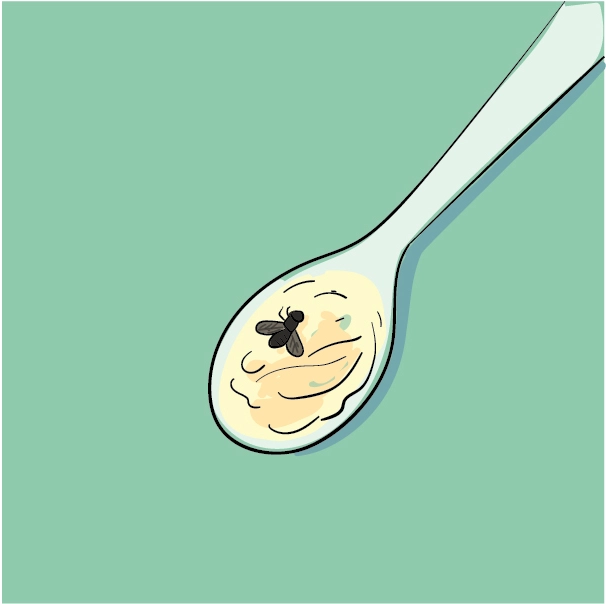 Good personal hygiene prevents most physical hazards.
Here are ways to prevent physical hazards:
Keep fingernails trimmed, filed, and maintained so the edges are smooth.
Wear a hair restraint, such as a hat, hair covering or net, and, if necessary, a beard restraint.
Replace cooking ware or utensils that are worn, chipped, or cracked.
Have a good pest control program.
Wash fresh fruits and vegetables well to remove dirt.
Cover any bandage on the wrist, hand, or finger with a single-use glove.
Some food service establishments require employees to wear brightly-covered bandages so, if they do happen to fall into food, they can be identified more easily.
Summary
Food hazards may be biological, chemical, or physical. Understanding what they are and how they occur is key to preventing foodborne illnesses.
HACCP plan
Biological, chemical, and physical hazards are present in every food service operation.
However, these hazards differ based on your menu, the customers you serve, the equipment you use, and the processes you have in place.
Therefore, it's important that you identify the various points at which you can take action to prevent or eliminate a food safety hazard that can lead to the development or spread of foodborne illnesses.
Your manager or the person in charge can do this by establishing a hazard analysis and critical control point (HACCP) plan.
While it's the manager's responsibility to develop this plan, you can play an active role in identifying the hazards, establishing ways to control those hazards, and maintaining the plan.
Summary
A HACCP plan allows you to identify food hazards based on your menu, customers, equipment, and processes, so you can establish a plan to control or eliminate them to keep food safe.
The bottom line
Food hazards may be biological, chemical, or physical.
They are everywhere but becoming familiar with what they are and how they occur is key to preventing them and keeping food safe.
Conducting a hazard analysis can help you identify hazards that are present throughout the flow of food at your food service establishment so you can establish proper control measures.
Get Our Food Safety Newsletter
Be among the first to know when we release new courses and articles.