How to Receive Food Safely for Food Handlers
The saying, "trust, but verify," holds true when receiving food orders.
You can trust that the food you receive from your supplier is safe, but you must verify.
This article explains the steps and actions you need to take as a food handler to receive food safely.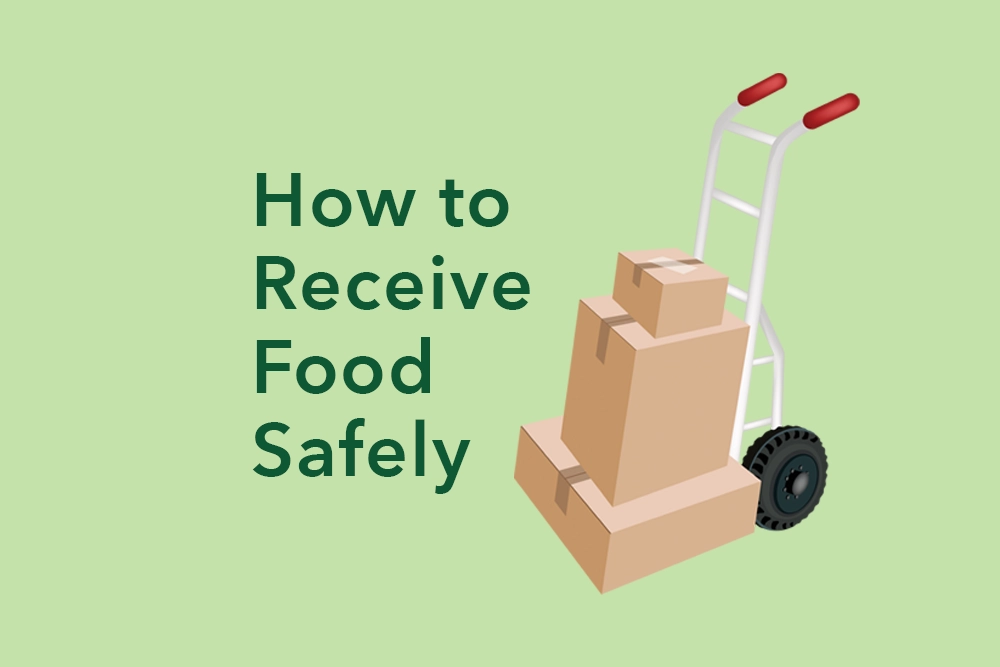 Approved, reputable suppliers
Purchasing food from unsafe sources is one of the top five reasons foodborne illnesses develop and spread (1).
Foodborne illnesses are usually caused by biological food hazards called pathogens, which include harmful strains of bacteria, viruses, fungi, and parasites.
The contamination of food with pathogens can occur at any step throughout the supply chain, including the environment where animals are raised and plants are grown and harvested, and during processing, packaging, and handling.
Preventing contamination isn't always possible, but purchasing food from approved, reputable suppliers reduces the risk of unsafe food entering your kitchen.
You likely don't have to worry about whether the food you receive is from an approved, reputable supplier since that's generally your manager's responsibility or that of the person in charge, but it's still good to know what defines an approved, reputable supplier.
Reputable suppliers:
have been inspected
meet all local, state, and federal laws
follow good manufacturing practices (GMPs)
follow good agricultural practices (GAPs)
An "approved" supplier is one that meets or exceeds the food safety and quality standards of a regulatory agency for food production, preparation, and processing.
However, using approved, reputable suppliers does not mean that you can trust the food you receive is safe.
Summary
Purchasing food from an approved, reputable supplier is a critical component of food safety as purchasing food from unsafe sources is a leading cause of foodborne illnesses.
Safe receiving practices for food orders
Inspecting the food order is an important component of food safety.
There is much less of a risk that the food you receive will be unsafe if it comes from an approved, reputable supplier, but it's not a guarantee.
You should inspect the food delivery as soon as it arrives.
Here are the steps to ensure a safe food delivery:
Inspect the delivery truck for signs of contamination, such as spills, rodents, or insects. If you notice any signs, reject the entire order.
Inspect the food items to ensure boxes are in good condition, cans aren't dented, and there are no leaks or signs of pest contamination. Reject items that are visible in poor condition.
Temp the food using a calibrated food thermometer to ensure time and temperature control for safety (TCS) foods are at the proper temperature. Reject any item with signs of time-temperature abuse.
Cross-check what you receive with your purchase order to ensure you receive what you ordered and in the right quantities.
If you have to reject an item, separate it from the rest of the order and let the delivery driver know the reason for the rejection.
In return, the delivery driver should issue you proof of a credit or price adjustment for the rejected item (s). You should also log the incident on the invoice for your records.
In some food operations, you may need to receive food deliveries after hours. This is known as a drop delivery.
With a drop delivery, the delivery driver has access to the kitchen to make the delivery and store the items safely.
But, you still need to inspect the shipment to ensure the food is not contaminated and was properly received and stored using the first in, first out (FIFO) method of food storage in both cold and dry storage areas.
Summary
Inspect each delivery as soon as it arrives for any obvious signs of contamination, time-temperature abuse, and ensure you received what was ordered in the correct amounts.
When to reject a food item
Inspecting a food delivery requires a careful eye.
Reject a food item if you notice any of the following:
water or fluid stains on the packaging
ice crystals
mold or abnormal color
moist when it is supposed to be dry
signs of pest contamination (bite marks or droppings)
slimy or sticky, in the case of meats
has an abnormal or unpleasant odor
is not in its original packaging
packaged with holes, tears, or punctures
signs of tampering
a missing use-by or expiration date
items past their use-by or expiration dates
cans are dented, swollen, rusty, have holes, or are leaking
Reject packages that are open, have wet spots, especially around the bottom, or have bite marks, a sign of rodent contamination.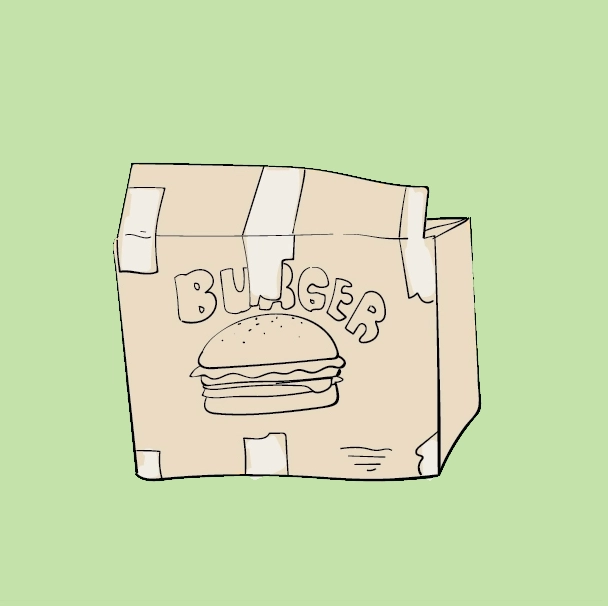 Reject frozen foods that have ice crystals, a sign that the food was allowed to thaw and then refreeze.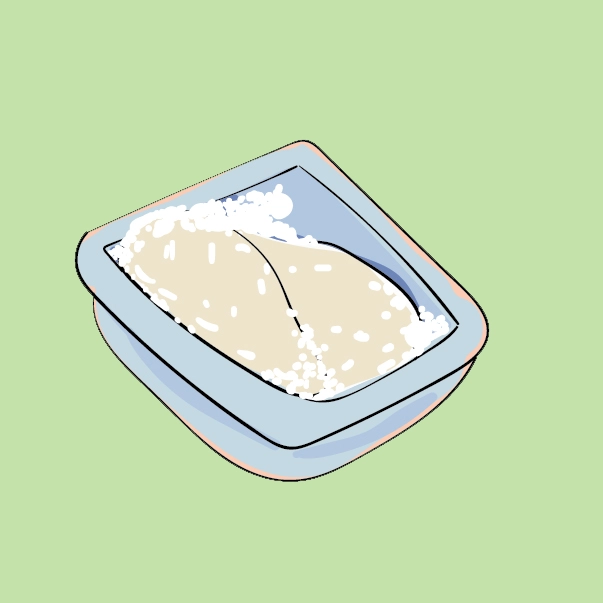 Properly inspecting each delivery takes time, so your manager should schedule deliveries during slower hours or when several employees are scheduled.
Summary
Carefully inspect each food delivery to ensure it has been stored and transported safely.
Checking temperature
Checking the temperature of cold items or food for immediate hot-holding is just as important as checking and monitoring temperatures at any other time.
Most national food vendors commonly use time-temperature indicators (TTIs). These are attached to packages and permanently change colors if time-temperature abuse has occurred.
This way you know whether a package has been time-temperature abused and you can reject it.
However, you must still verify the temperature using a calibrated food thermometer.
For meats, poultry, and seafood, probe the thickest part.
If these items are packaged using reduced oxygen, place the thermometer stem between two packages, being careful not to puncture the package.
Reject any food with reduced oxygen packaging (ROP) that is leaking or looks bloated.
With other types of packaged TCS foods like milk or dairy products, open the package and take the temperature.
All cold TCS foods must be received at 41ºF (5ºC) or below, except live shellfish, like oysters, clams, and scallops, as well as milk and eggs.
Shellfish should be received at an air temperature of 45ºF (7ºC) and an internal temperature of 50ºF (10ºC) or below. Then, cool them to 41ºF (5ºC) or below within four hours.
The air temperature refers to the temperature inside the refrigerated truck, not the packaging.
Receive milk and eggs at 45ºF (7ºC) or below and cool to 41ºC (5ºC) or below within four hours.
If your food service establishment receives hot TCS foods, you must receive them at the top of the temperature danger zone, or 135ºF (57ºC) or above.
Summary
Use a calibrated food thermometer to verify that you receive TCS foods at the appropriate temperatures and reject any items that are not.
The bottom line
Purchasing food from unsafe sources is a leading cause of foodborne illnesses.
But, even if your food service establishment uses approved, reputable suppliers, you must still inspect each delivery to make sure it's safe.
Check for signs of contamination and time-temperature abuse, and cross-check the invoice with what you received.
Temp TCS cold items and foods that will be immediately hot-held for service to ensure you receive them at the proper temperatures.
Get Our Food Safety Newsletter
Be among the first to know when we release new courses and articles.